HIGH PERFORMANCE TECHNOLOGY
Each model was developed by professional divers, dive guides, world class surfers and sailors, and underwent tests and improvements in our own test centres in Germany and South Africa to guarantee absolute satisfaction. Equipped with outstanding technical features a CHRIS BENZ watch is a step ahead of every challenge. CHRIS BENZ - stands for diver´s watches, made from professionals for professionals.
Thus, the models were already exposed in extreme conditions during the development phases in our own laboratory - the CHRIS BENZ LAB. Some tests each one of our CHRIS BENZ models has undergone include:
The Heat stability of the solid marine stainless steel case has been tested in conditions at 1000 °C
Water-resistance test during extreme as well as practical conditions by leading athletes of the CHRIS BENZ Ocean Team
Accuracy test of movement in a certified shake test (CHRIS BENZ Selected Movement®)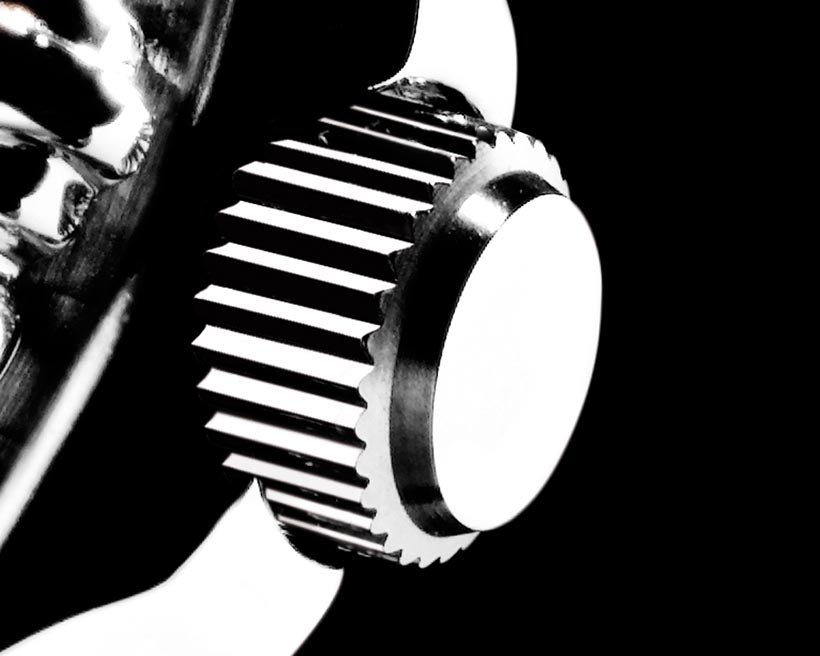 Screw Locked Crown
The double gasket mechanism and the additional fine thread of the lockable crown guarantee absolute water resistance.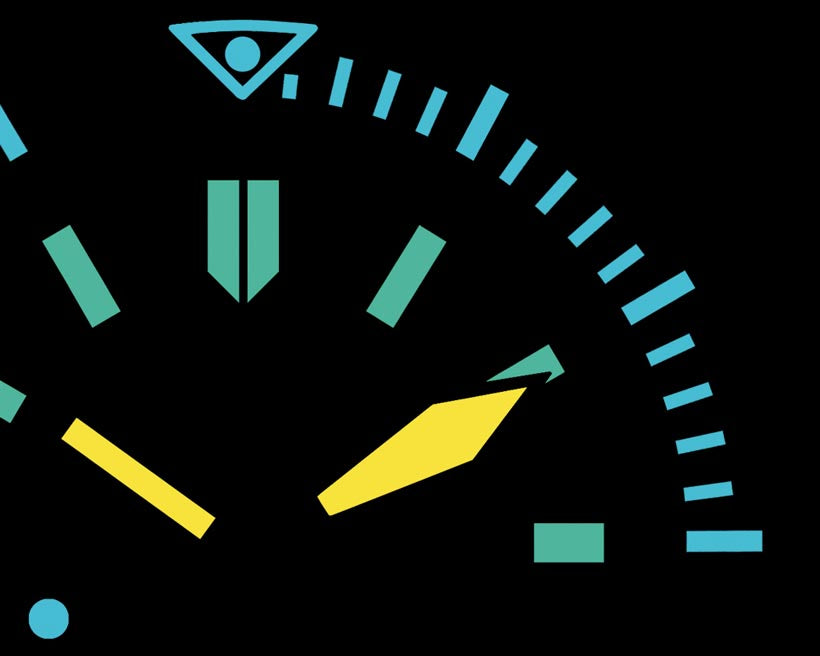 Safety Lighting System
Thanks to the specially developed layer, the markers and hands are highly luminescent and thus shine longer than any current standard luminescent coatings.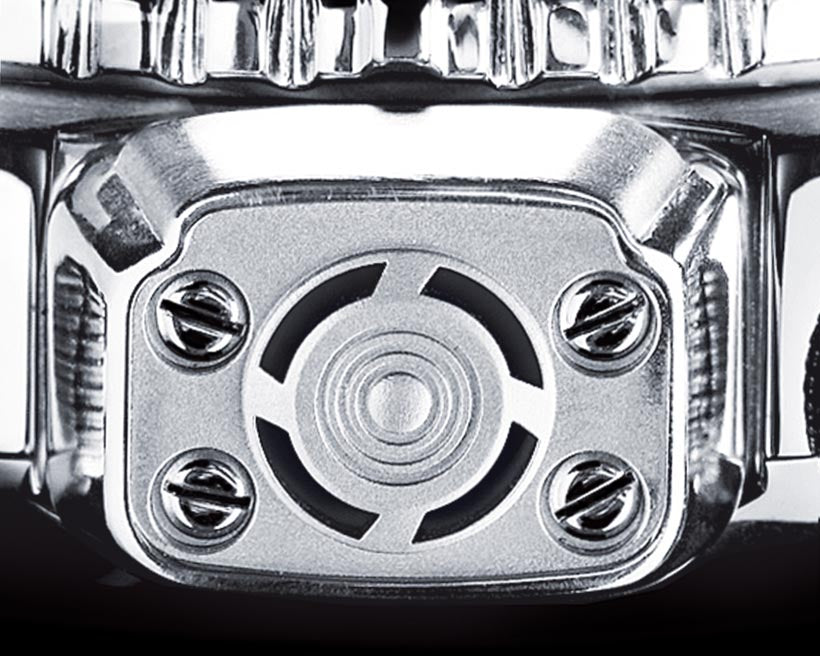 Electronic Depth Meter
The pressure data is determined with the aid of the depthmeter and transferred to the display with an accuracy of 10 cm.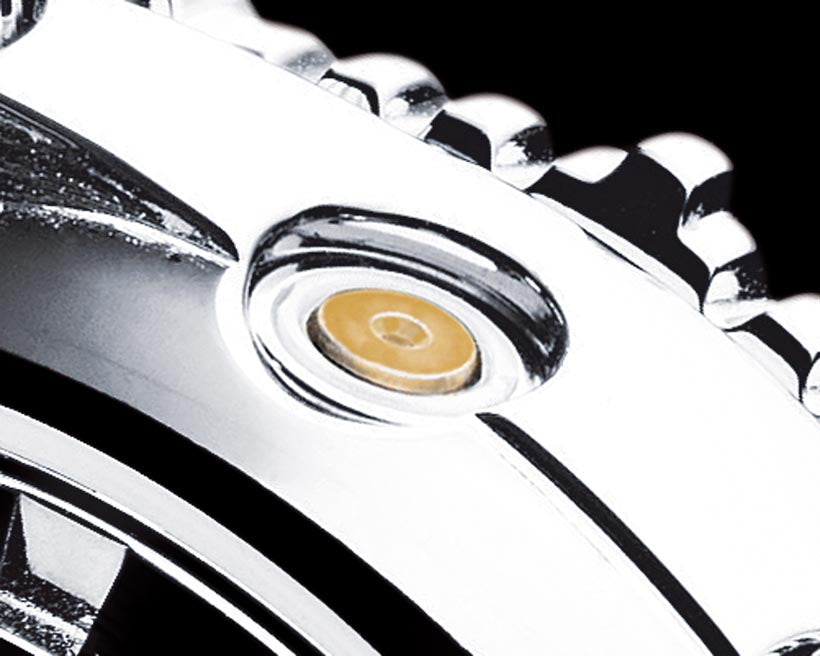 Temperature Meter
The temperature data of the water is determined by means of the temperature sensor and transmitted to the display.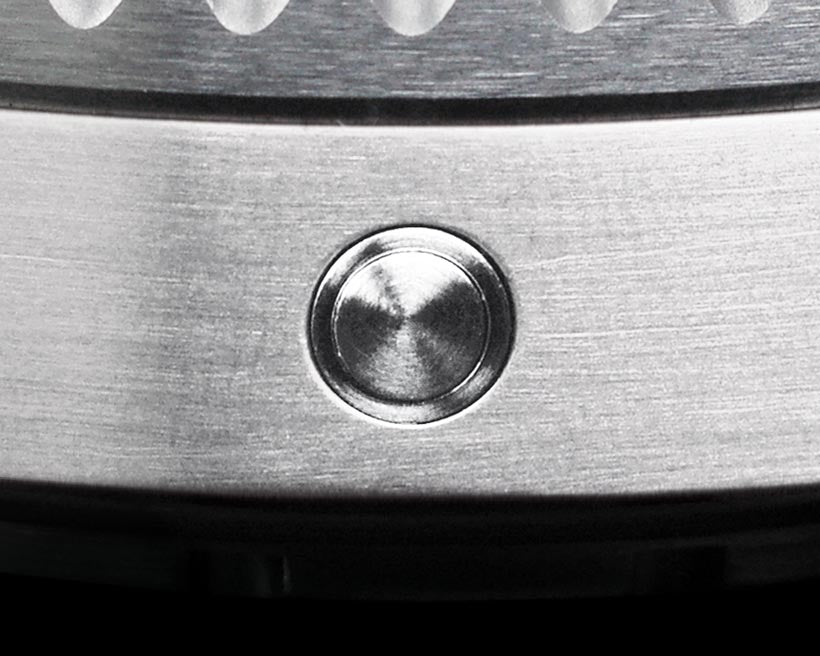 Helium Escape Valve
The helium escape valve allows the helium atoms trapped inside the watch to escape, preventing the buildup of internal pressure that can cause the watch glass to loosen.
This feature is intended for both Tec divers and other professional divers.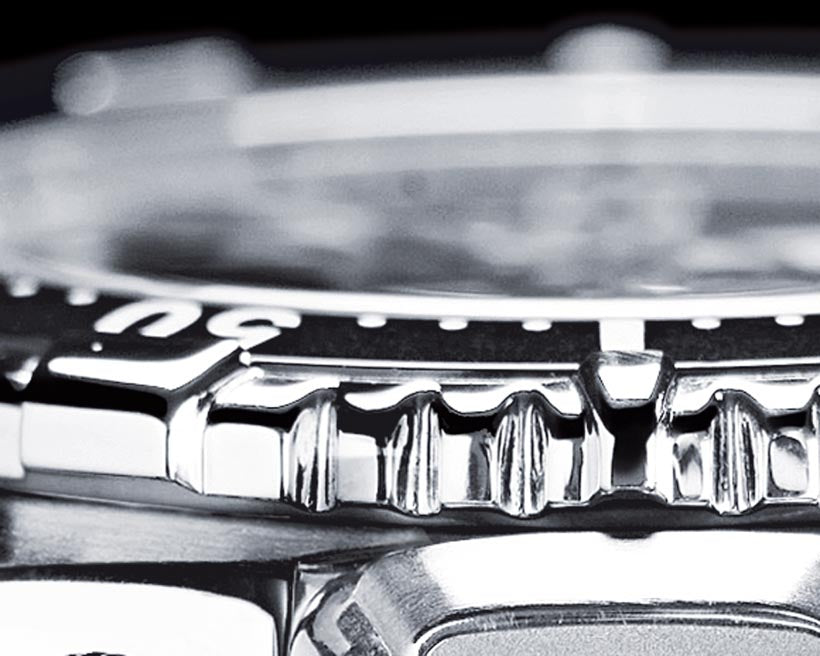 Single-sided Turnable Bezel.
Device for reading and checking the elapsed or remaining dive time. The unidirectional rotation mechanism prevents falsification of the displayed time, ensuring the diver's safety.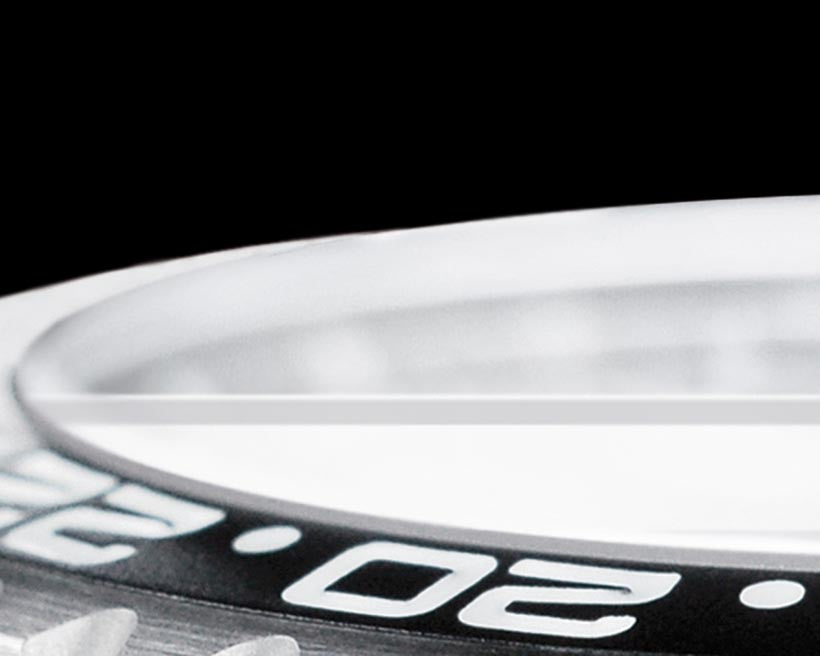 Sapphire Crystal
The hardest of all crystals is extremely scratch resistant, insensitive to impact, has very high light refraction and is virtually indestructible.
Trailing Hand
The depth display works with two hands. The small hand indicates the current depth, with the large hand tracking to the maximum depth reached during the current dive.
Bubbleversion
The sapphire crystal is available in three different styles: Flat, Bubble and Superbubble.