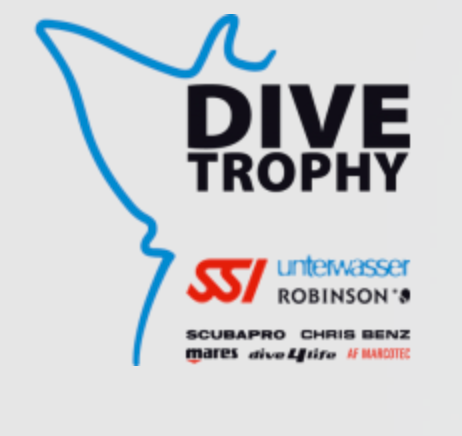 DIVE TROPHY
DIVE TROPHY
The Dive-Trophy event is Central Europe's biggest and most interesting dive competition for Germany, Austria and Switzerland, which offers the great opportunity to experience diving very intensive.
Cause there is quite more than only the dive training.
Points be collected through special further educations, diving trips as well as equipment purchases to participate the half-final. Here, divers with the most collected points are compete themselves with others. In a fair and entertaining competition, the best of the best will be filtered out. Hereby everyone has the chance to reach the final.
The requirements of diving skills are very high. Anyway, be a part of this event will be definitely profitable. But those, who aren´t prepared for the special examination sections will be have no chance to reach the final.
HOMEPAGE: www.divessi.com/divetrophy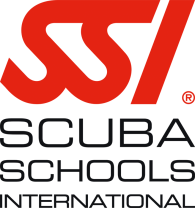 SSI
SCUBA SCHOOLS INTERNATIONAL
Since more than 40 years SSI provides training, scuba diving certification, and educational resources for divers, dive instructors, and dive centers and resorts around the world. Started in 1970, SSI has expanded to include more than 30 Service Centers, is represented in more than 110 countries with over 2.500 International locations and has materials printed in more than 30 languages.
THE NEW DIVESSI APP
The NEW DiveSSI App is available in both iOS and Android versions. You can take advantage of this revolutionary all-in-one solution for digital learning today.
Digital training materials are available both online and offline. You can study whenever and wherever you want in most languages
You'll never leave home without your certification cards and Divelog again: All certifications in one place –digitally
The NEW Digital Divelog allows you to Geo-locate your dives, take a photo of your buddy and the divesite and have your Dive Professional or buddy sign right on the App. And you can upload your dives to MySSI at www.diveSSI.com
It's REALDIVING – Comprehensive, first rate videos, illustrations, animations and photos to stimulate learning. As you will see, SSI has effectively mastered the uses of technology to strengthen the learning experience, anytime and anywhere.
QUALITY & ACCOUNTABILITY
Divers can be absolutely sure with a SSI training program you have made the right choice. The SSI Quality Assurance Program ensures the best possible service for divers at any time:
Instructors can only teach through authorized SSI Dive Centers and Dive Resorts which is a quality advantage by itself.
Annual monitoring of all SSI Dive Centers, Dive Resort and all Dive Professionals to ensure quality training.
A network of professional Dive Centers and Dive Resorts ensures the quality of training worldwide.
INTERNATIONALE RECOGNITION
SSI is one of the few training agencies who qualified for a Global ISO Certification. 7 SSI Programs (5 for divers and 2 for instructors) got certified after the International Standards:
ISO 11121 for Try Scuba
ISO 28401-1 to -3 for Scuba Diver to Dive Guide
ISO 11107 for Enriched Air Nitrox
ISO 28402-1 and -2 for Dive Control Specialist and Open Water Instructor
Due to that the SSI C-Cards for the appropriate ratings are allowed to carry the ISO quality label. SSI Certifications are well respected around the globe so divers can be confident that your diving credentials will be recognized wherever you want to dive.
SSI EDITION
The SSI EDITION made by CHRIS BENZ was celebrate her first world premiere in 2011. Due to the special model in special SSI design, the fan community was created in a short time and growing up until today constantly.
More informations to the SSI EDITION you will find here.
HOMEPAGE: www.diveSSI.com